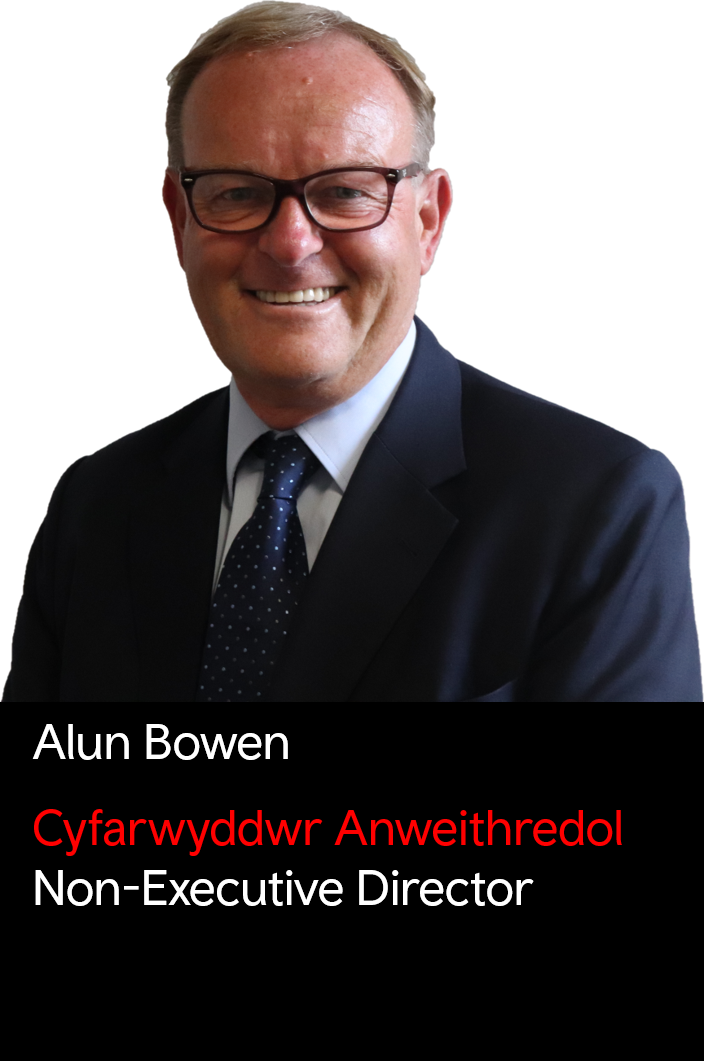 Alun, a Welsh speaker, hails from Llandeilo and went to Ysgol Tre-gib (now Ysgol Bro Dinefwr) before reading Natural Sciences at Trinity College, Cambridge. 
Alun worked for KPMG, the global accounting firm, for almost 37 years in London, Sydney, Cardiff, Hong Kong and in Almaty, Kazakhstan. Alun had a wide range of roles during his time with KPMG. He was the auditor for a wide range of companies from SMEs to multinational corporations. He also advised on significant transactions during the time specialising in this area. 
He was the Senior Partner of KPMG in Wales and during that time was the lead business planning advisor on the National Botanic Garden of Wales and Wales Millennium Centre.
Between 2001 and 2005 Alun was the global leader of KPMG's global sustainability practice, advising leading companies such as Anglo American and  Shell, and in 2004 Alun delivered the first assurance report on BP's greenhouse gas emissions.
From 2008 to 2013 Alun was the senior partner of KPMG in Kazakhstan and Central Asia, responsible for 600 people with a territory covering five countries.
Alun has been the Chair of Business in the Community in Wales and a member of the Audit Committee of Business in the Community UK, Chair of Cardiff Common Purpose, a council member of Prince's Trust Cymru and a member of the audit committee of The Prince's Trust. He has also been a member of the Audit Committee of the Institute of Chartered Accountants in England and Wales. 
He is currently a non-executive director and Chair of the Risk and Conduct Committee of Hodge, the Cardiff based financial services group, a trustee of the Hodge Foundation and a non-executive director and Chair of the Audit Committee of Severstal, Russia's largest fully integrated steel company.