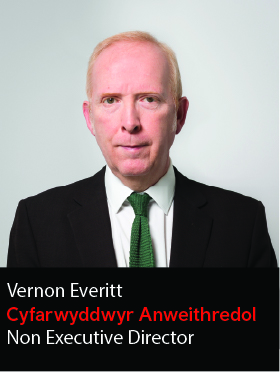 Vernon is responsible for TfL's customer, communication and technology/data strategies and their delivery. These put customers at the heart of the organisation's operations.
This includes accountability for fares and payment operations, contact centres, customer information, city planning, marketing and customer insight, media relations, public affairs, travel demand management and organisational change programmes.
He focuses on how TfL can use technology and open data to deliver better journey on public transport and the road network, and enable TfL's employees to provide better customer service. He also leads on supporting and partnering with the capital's thriving tech sector.
Vernon led the successful pan-Government and transport industry marketing and communications strategy for the London 2012 Games, the largest integrated campaign of its kind ever undertaken.
Before joining TfL in 2007, Vernon spent 10 years at the Financial Services Authority (FSA) and 18 years at the Bank of England in a variety of banking, regulatory, corporate and communications roles. This included leading the FSA's national work to improve the financial capability of consumers.
Vernon is on the Board of the London Transport Museum and is a member of an Advisory Group to Marston Group, the largest privately owned specialist UK company in the field of civil and High Court Enforcement.